I recently exhibited at the Arts on the Avenue fine arts and crafts festival in West Reading, PA.  Prepping for my first show was a lot of work for which I earned comparatively little money, but I can't wait to do it again.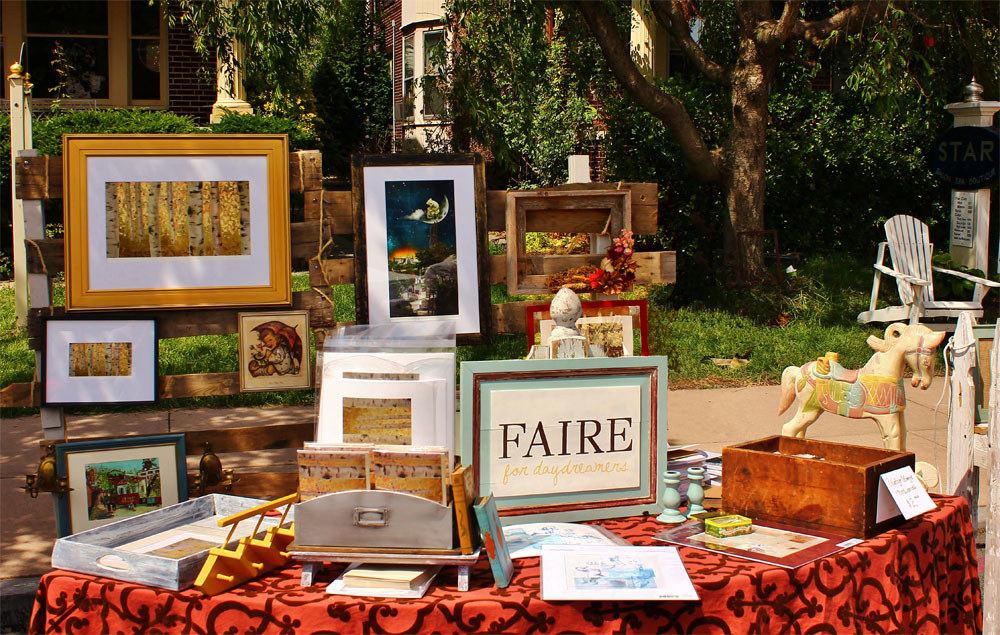 The event was also the public debut of FAIRE: for daydreamers.  "Faire" is not only a quaint word for marketplace but also the French verb meaning, "to make."  It seems the perfect title for an outlet where I share and sell my creations and collections—namely, my fine art paintings and prints, handcrafted and hand painted decorative pieces, and winsome found objects.
Right now, FAIRE is a market stall, but I've plans to launch an online shoppe this fall. If you'd like to receive an announcement when faireshoppe.com launches, or news of upcoming exhibits, donnez moi votre email addresse, s'il vous plait.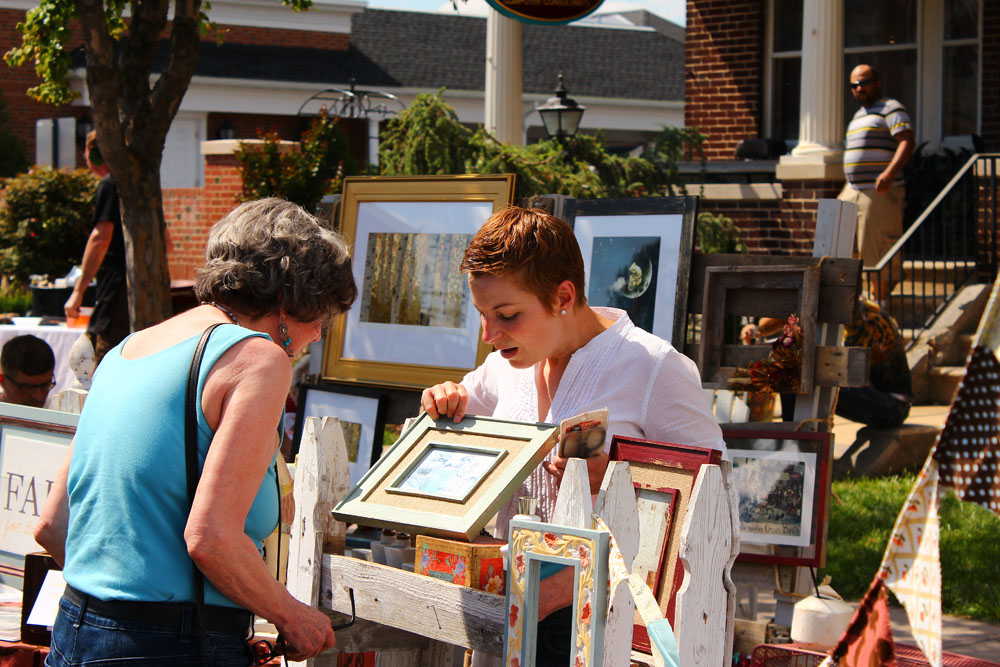 Many thanks to my father, Larry Vinskie, for taking these photographs, and to my husband for building my display!