This year, I kept my vintage 50s and 60s glass baubles in their boxes, and created the woodland-themed Christmas tree that has occupied my imagination for some time now. (I grew up in the woods. Woodland themes are imprinted on my brain.)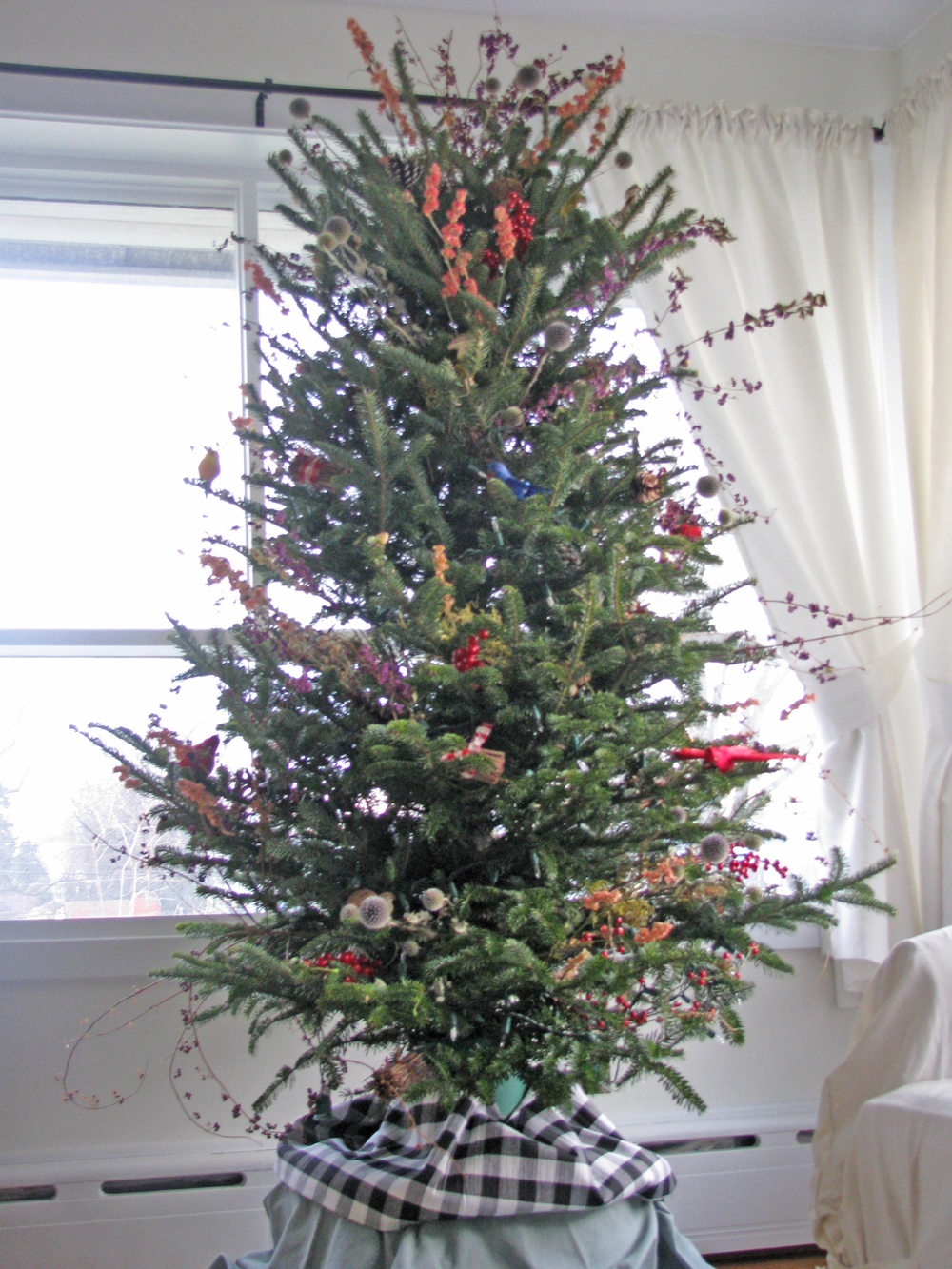 The beauty of this tree is that many of the decorative elements were found in my backyard, including purple Beautyberry branches and an abandoned bird's nest.  I discovered a few more pieces around the house, for example, dried pink larkspur and blue globe thistle left over from my 2010 wedding and bundles of twigs that served as decorations at a birthday party.  Finally, I picked up dried mushroom ornaments at my local florist shop and ornamental birds, spanish moss, and winter berries (didn't want to hack at the bush in the backyard) at the big box craft store, spending less than $40 total.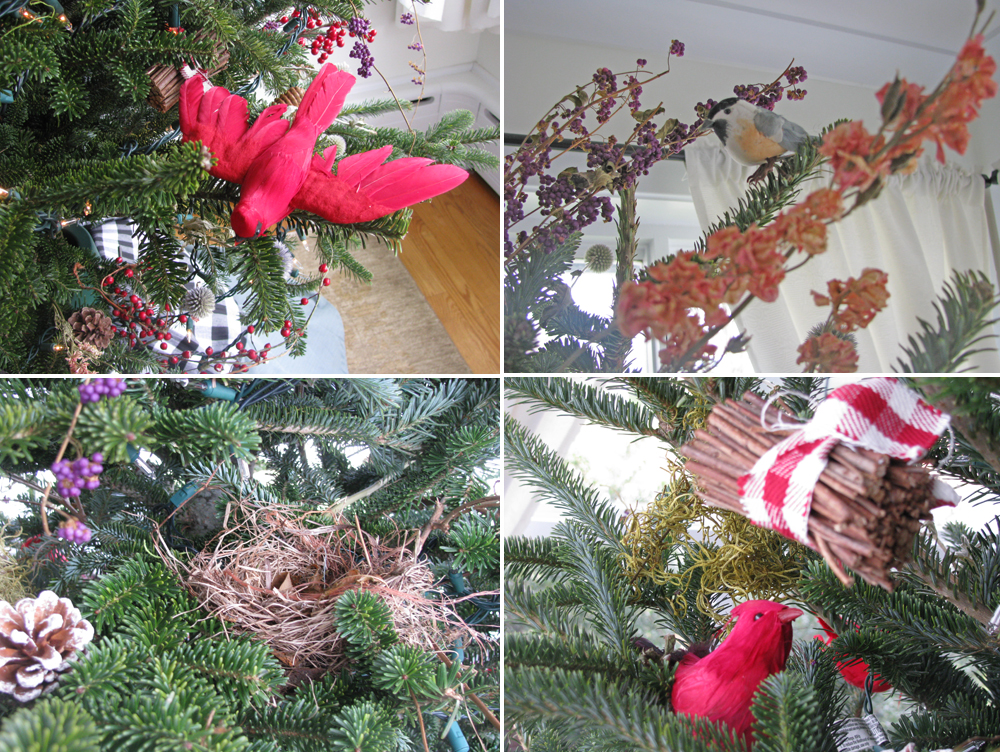 For this project, the less full and more spindly the tree, the better, since the decorations can get lost amidst the greenery of a full tree.  These trees are often the ones that nobody else wants, so make an offer.  My husband got this one for only $15.
Sadly, these photos do not do justice to how beautiful this tree actually looks in our living room, morning and night, or how much interest it has both up close and from afar.